FAST PASS MEMBERSHIP SIGN UP PROCESS
1. SIMPLE SIGN UP PROCESS! It only takes seconds to activate your membership.
2. SIGN UP at the car wash at any pay station.
3. PULL UP, select which Fast Pass Membership that best suits you.
4. A TEAM MEMBER WILL PLACE AN RFID TAG to your vehicle to activate your membership.
From there on out, the car wash will automatically recognize your vehicle using the latest technology to scan your RFID Tag in seconds. Choose any upgrades desired or no upgrades and gate goes up and you are ready to wash!
---
FAST PASS MEMBERSHIP FAQ
Question: How many times can I wash?
Answer: As long as you are an active member, you can wash once a day all month long!
Question: Can I pay with cash?
Answer: The Fast Pass Membership is a subscription-based service that requires a debit or credit card on file.
Question: Is there a contract?
Answer: No! You can cancel at any time…but we really hope you don't.
---
Terms and Conditions
$4.99 Special is for the first month only. New customers only.
This membership is a monthly automatic charge on the anniversary date on which the membership was signed up.
In the event the customer wishes to cancel the Fast Pass Membership, cancellation must be submitted online or by calling our Customer Success Center at (678) 487 – 7716. Please allow a minimum of 7 days before the next billing date to process the cancellation of the membership.
In the event changes are made to the membership after the billing date, there will be no refunds for partial months or nonusage of a Fast Pass Membership.
Fast Pass customers must contact Lighthouse Express Car Wash to give notification when any contact or billing info changes, including but not limited to change of address, email or credit card information. To update the credit card on file, customers are asked to come into the car wash location and update with a team member who is required to swipe the new card into our system for security purposes. Cancellation notifications can be made online by completing the Manage Membership Request Form.
In the event Lighthouse Express Car Wash is unable to charge a customer's credit card due to card expiration or change of information, the customer's program will be automatically deactivated.
It is the customer's responsibility to provide and maintain a valid email address on file with Lighthouse Express Car Wash to receive any changes or updates to the Fast Pass Membership.
Fast Pass RFID tags must be installed by a member of the Lighthouse Express Car Wash team. The Fast Pass RFID must be affixed to the windshield of the vehicle. In the instance of violation of the above statement occurs, the program will be immediately voided and all monies forfeited.
Fast Pass RFID tags remain the exclusive property of Lighthouse Express Car Wash and must be surrendered upon request. If the Fast Pass RFID tag is tampered with or the program is used in any way inconsistent with its Terms and Conditions, the program will be immediately voided and all monies forfeited.
The Unlimited Wash Club program cannot be combined with any other programs or discounts including, but not limited to prepaid wash passes, fleet accounts, coupons, and/or gift cards. Lighthouse Express Car Wash reserves the right to close due to inclement weather, major holidays, or equipment failure.
Terms and Conditions are subject to change without notice.
---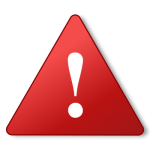 Need to Suspend/Cancel?
Please Click Here to Suspend, Cancel, or change the status of your Monthly Wash account. This form serves as the sole method for suspending or canceling your Monthly Wash.
---