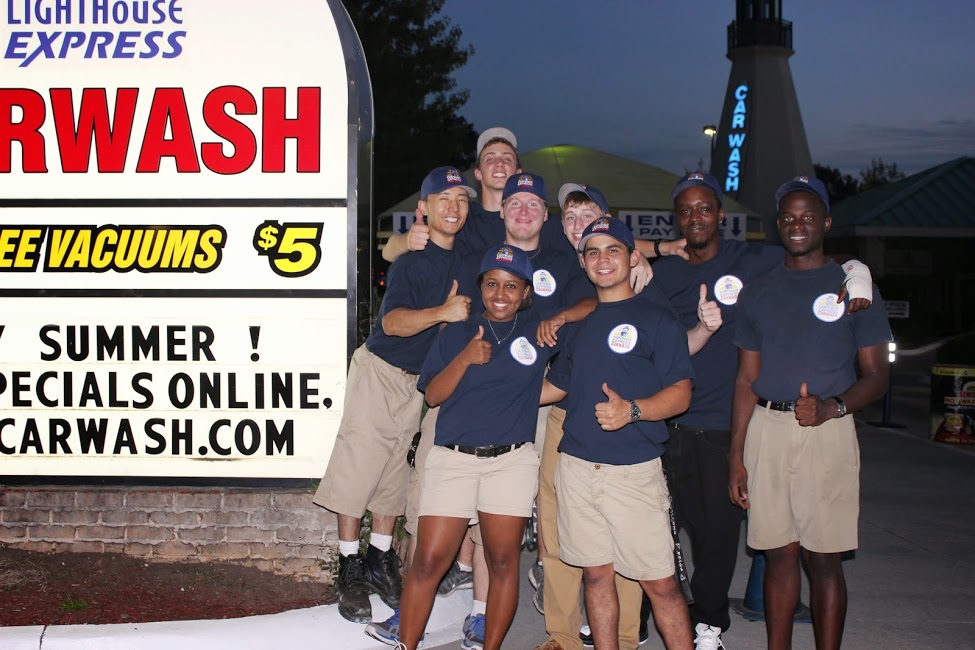 About Lighthouse Express Car Wash
Lighthouse Express offers a variety of exterior wash packages along with our Unlimited Wash Club Memberships and has two convenient locations: a car wash in Lawrenceville, Snellville, and a car wash in Conyers. Lighthouse Express Car Wash offers a range of exterior car wash services, including our traditional 3-Minute Express Wash, Unlimited Car Wash club memberships starting at just $10 a month, auto detailing with hand car wash option available, and complimentary services with every wash which include free vacuums, free tire pressure balancing (air inflation), free window cleaner, free air fresheners, free all-purpose cleaners, free floor mat cleaner, and free high pressure compressed air.
Lighthouse Express Car Wash kicked-off its early existence as a 3-Minute Express Wash, opening its doors under the trading name Hurricane Bay, back in 2005. A year later (2006) our business evolved with the identification of a market in a greater area of service and we opened up a second car wash. Following a series of successful years in business, coupled with a clear need to restructure our services so as to better serve our ever-growing customer base, we facilitated the unification of the two car washes, giving rise to the brand known today as "Lighthouse Express Car Wash". This strategic unification process was completed successfully in 2013.
As part of the strategic restructuring process, our footprint spans over Lawrenceville, Snellville, and Conyers, which make up the two locations for our car washes.
We are now proud to present our full car detailing car washes which has over 30 years of combined auto detailing experience in which you can add a hand car wash for a small fee, and Unlimited Car Wash clubs starting at just $10 a month with which you can wash your car every day if you'd like!
Both first-time and regular customers can take advantage of our wide range of special offers and special promotions, with a plethora of penny-saving combination deals such as our $10 a month for unlimited car washes, always on the go.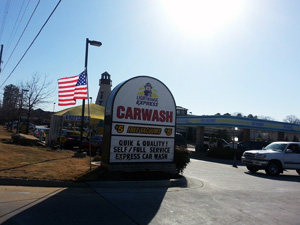 Although customers can now enjoy a wider range of services including our unlimited car washes that are conveniently charged automatically monthly, auto detailing, hand car wash, and headlight restoration, Lighthouse Express Car Wash still stays true to our roots, maintaining our strong emphasis on our long-standing tradition of quality, speed, and technology. As a result of this commitment, our Express car wash services are still the same reliable high-quality express wash using only the best quality chemicals such as genuine Rain X, Black Magic Tire Shine, Armor All Professional Extreme Shine Hot Wax, and Armor All Professional Ceramic Seal! Any way you look at it, Lighthouse Express Car Wash is proud to be awarded Best Car Wash in Lawrenceville, Best Car Wash in Snellville, Best Car Wash In Gwinnett year after year and we do NOT take it for granted or that singular honor lightly.