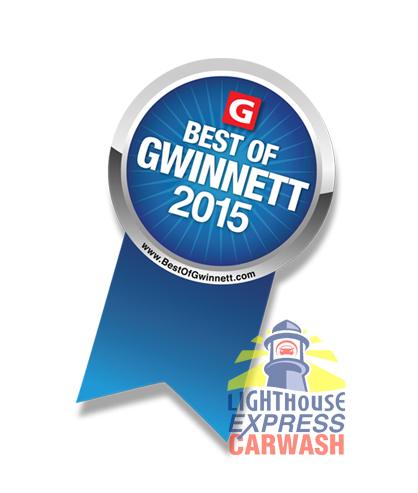 Lighthouse Express Car Wash Named Best Car Wash by Best of Gwinnett 2015
The Lawrenceville / Snellville Car Wash was named the best car wash in Gwinnett County by Best of Gwinnett 2015.
"We are humbled by the award and appreciate the recognition by our community! This award is a testament to our amazing fans and customers. Despite the many challenges this year, we have been encouraged by the support of our community and friends. Thank you!" says General Manager, Brian Hah.  The county of Gwinnett and Rockdale, GA will be happy to know, Lighthouse Express Car Wash has some even bigger plans for the 2016 year. Our motto to "Keep moving forward" is alive and well today and we aim to create an even more efficient, convenient, and excellent car wash experience for our most important asset – you. Yes, you, our amazing customers.  "We do not and will not take for granted the amazing opportunity to serve!"
So again, a big thank you to all our customers, fans, and friends for helping make the award possible and we look forward to serving you in the New Year.  Don't forget you can find specials, car care tips by signing up for our monthly promotions.
Lighthouse Express Car Wash – Let your ride shine!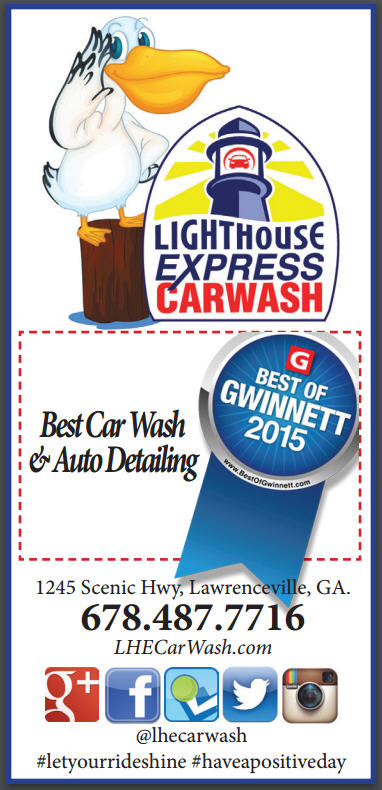 ————————————–