We're always working hard at Lighthouse Express Car Wash and constantly driven to improve ourselves and the car wash experience for our guests. Our latest projects include NEW signage NEW lighting which is more energy efficient and better for our earth. I guess you can say we gave our Conyers Car Wash location a facelift. Check out some pictures for our ongoing improvement project.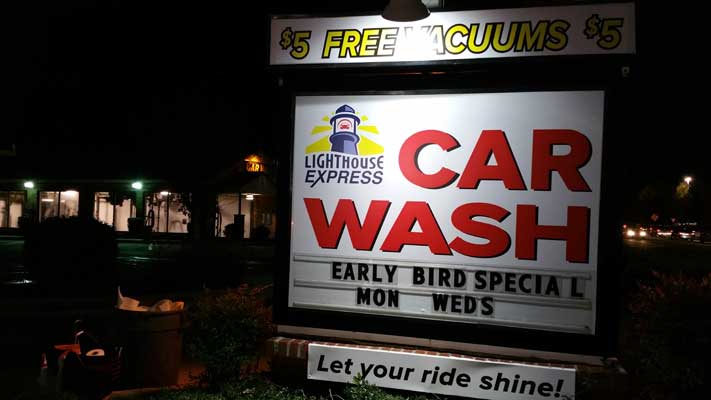 See more pictures of our new sign project below.
The new signage was installed to create better brand awareness and clear directions to facilitate the use of our carwashes for all our guests. We hope you like them.
Special thanks are in order to Eddie at Fast Signs of Snellville, GA for taking careand helping us make the branding improvement efforts between our car wash locations a reality. Our car wash located in Snellville and Lawrenceville, GA and car wash located in Conyers, GA are grateful.
What do you think? Do you think we could have done something better? We're always open to suggestions from our guests. Please contact us with any helpful information you may have so we can continue to improve theentire car wash experience for our guests, our most important priority.