At Lighthouse Express Car Wash we like to honor all military personnel past and present on Veteran's Day! This year Veteran's Day is on November 11, 2014. We will be offering Free Car Washes to all Veterans and military personnel.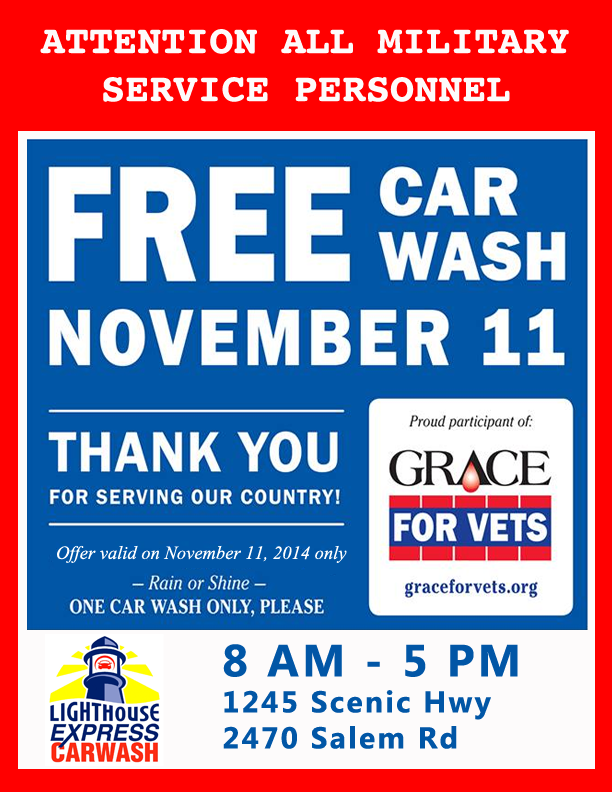 Lighthouse Express Car Wash has teamed up with Grace For Vets and honoring veterans military personnel since 2007 and we would like to continue this wonderful tradition on each and every Veterans Day. So Veterans and active military personnel of the United States, bring your vehicles in for a premium wash at Lighthouse Express Car Wash where we want to say Thank you for your service to the United States of America.
May God bless us all.